Tandem Experience
Sightseeing flight in Matsushima Bay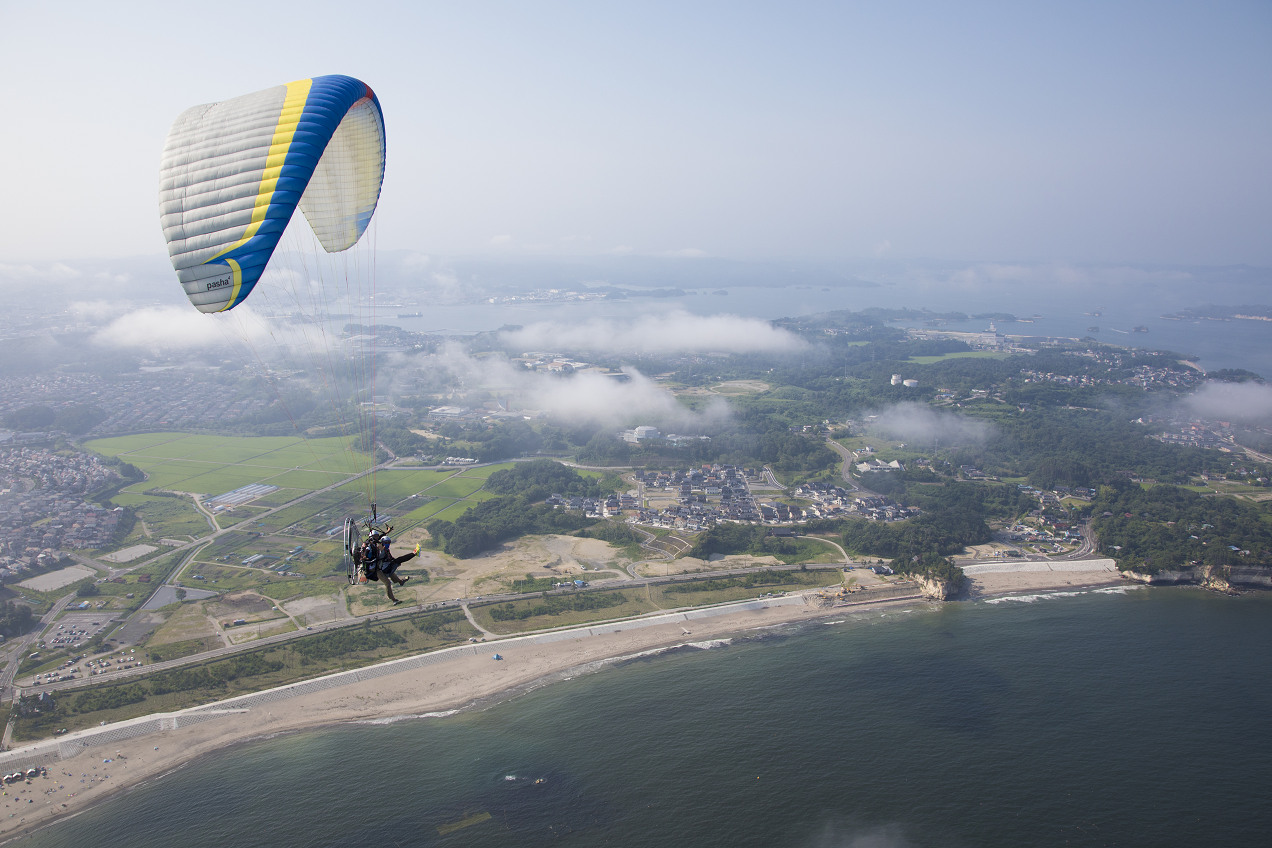 Matsushima is located in the central region of Miyagi Prefecture. Matsushima has been designated as one of the three most scenic sites of Japan. We offer a Tandem Paragliding Experience to fly over the beautiful Matsushima Bay. Please enjoy the wonderful sky trip in Matsushima.
Professional pilot
Fly over the sea
10 minutes fright time
600-700ft high!
Highlights
Once in a Lifetime Special Experience
Matsushima bay is one of the best flight site in Japan
Professional pilot(National champion)
Perfect for all ages and skill level
Multiple departure times available
Enjoy fantastic aerial views
All necessary equipment and fees included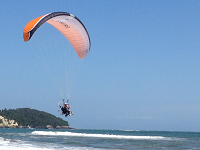 Can anyone fly?
We covered perfect for all ages and skill level. But we have the weight limit. Weight limit is about 80Kg(180lbs).But we have ever flew with 100kg(220lbs)passenger. We need perfect wind condition.
How do I dress?
You can wear normal wear. The beach is always windy and sandy conditions. Women should wear pants, please.
When do you fly?
We fly from APR to NOV. We will check the wind the day before your reservation date. Please check OK or NOT by Phone or Email. If the condition is not good, you can cancel or change the date.
Do I need a reservation?
Please make a reservation. Send e-mail to info@g-resort.co and let us know when you are available to fly. Or please call us 090-8255-9187.
Contact us
↑Tap to call↑
We wait you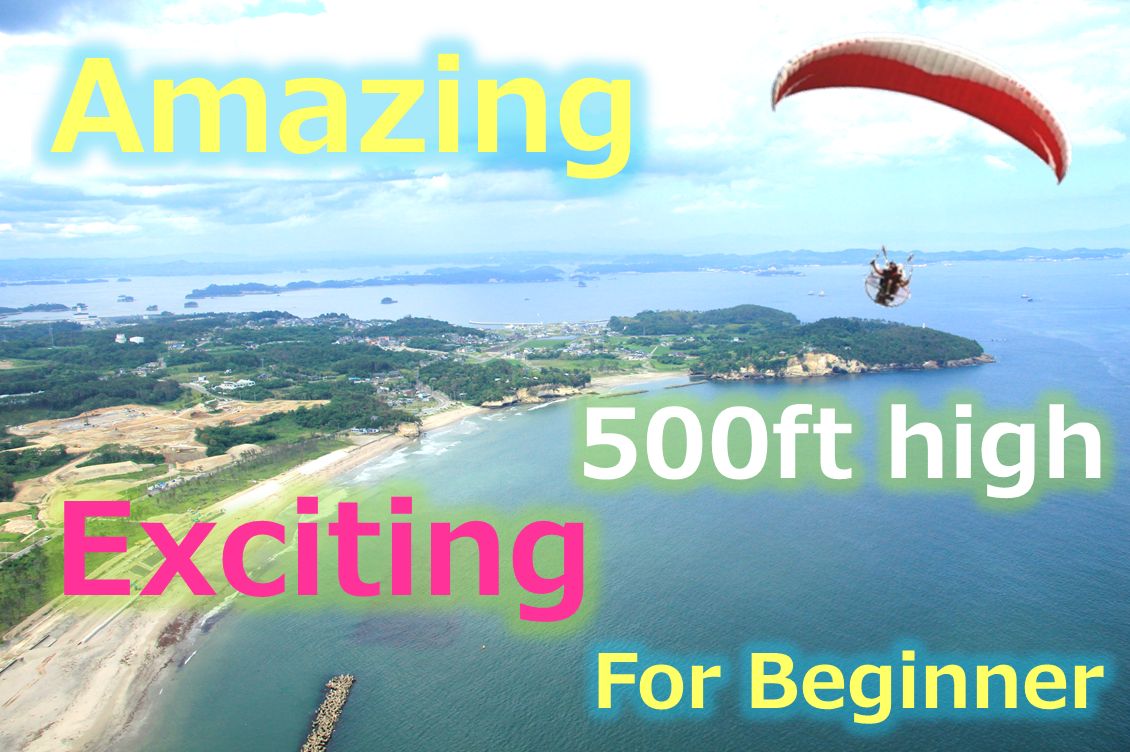 お問い合せはこちら
お問合せは、お電話か問合せフォームにて受け付けております。
希望日の当日や前日の場合は、お電話でお問い合わせください。
まずはお気軽にご連絡ください。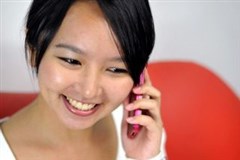 お電話でのお問合せはこちら